Reviews
... A customer for life...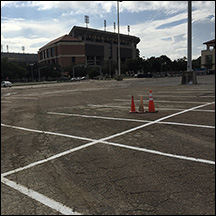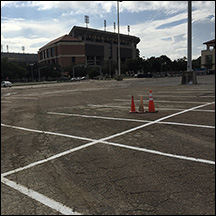 "The striper did a fantastic job. We striped 600 parking places on limestone and an uneven parking lot in less than 2 days. It was not an easy job because of the conditions but the machine that we purchased from you guys made it possible. Thank you very much for the superior service. Y'all have made a customer for life. "
Jak Kunstler
CEO, KNS Works, LLC
Baton Rouge, LA
I got exactly what I needed...
"Thank you for your assistance. I got exactly what I needed, everything we needed was there, My son did the entire installation by himself in less than hours. The best part was the Instant results. It has brought traffic in the main drive to a turtle craw. Thanks again and have a great night"
Gary A.
... super happy with how this turned out...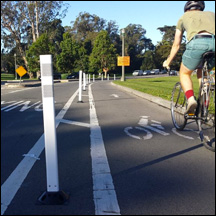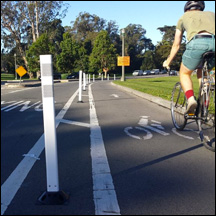 "We ordered some beautiful delineators from the nice folks at Traffic Safety Warehouse, and made sure to also buy adhesive butyl pads to stick them in the ground. And then we decided to make the entrance to Golden Gate Park safer. So odd that this isn't already a protected bike lane, but we figure this is a good start. We were super happy with how this turned out."
sfmtra.org
Absolutely thrilled...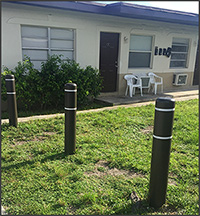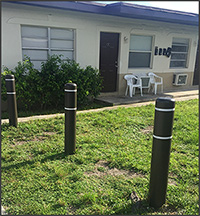 "We are absolutely thrilled with how our custom bollards look in our park."
B. Johnson
Carter Park Apartments
Florida
Easy to use...
""Every site should be as e-commerce efficient. Easy to use and not convoluted...Thanks for that!"
Rich A.
Outstanding Customer Service... Quick Turn-Around Time...
"I just wanted to let you know that we received our barricades this morning around 8:30 a.m. Needless to say, we were quite pleased to receive them so quickly as we did not expect them for two more weeks. The outstanding customer service you have provided is a huge plus along with the quick turn-around time from your supplier.
Bravo on a job well done!!! Thanks again. "
S. L.
Perry Township Maintenance and Grounds
Indianapolis, IN
Wow that was fast... price was so good...
"Wow that was fast. Thank you so much for getting our order out so quickly. I wasn't sure what to expect especially since the price was so good. but the work gloves look perfect. I'm glad to have discovered you guys. Thanks again."
J. S.
Troop 32 Volunteer & Mentor
Glenview, IL
The barricades worked out great!
"The barriers worked out great! Thank you so much for your efforts in getting us "pretty" ones."
S. G.
The Children's Museum
Indianapolis, IN
"It's been great, I was able to find exactly what I needed at a good cost!"
Rogelio F.
"You guys are great. I'm impressed at the fast service I have received."
Chief Randall B.
Tennesee
"Keep up the good work! (5 Stars)"
Gary J.A.
"Wasn't required to buy 10 or more, price is right. Web site was easy to navigate. Reached out for customer service and got fast response. Totally satisfied."
Wilbur R.
Texas
"IT'S A GREAT PLACE TO BUY SIGNS."
John M.
"Good price, sent fast, better than expected!!"
Norma W.
Texas
"Well pleased, easy ordering from web site, material shipped quickly."
Mark T.
Pennsylvania
"Easy to navigate. Product received was better than anticipated."
Sandra M.
Michigan
"Good selection with competitive prices."
Robert O.
North Carolina
"Your prices are the best and shipping is reasonable. The price was the best I could find any where, which I felt was reasonable."
Russell G.
Ohio